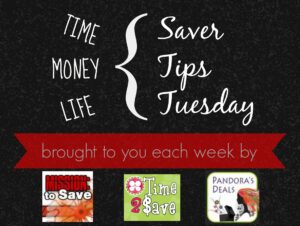 Welcome back to Saver Tips Tuesday!
This week we're looking ahead by planning some Fun April Fools Pranks, getting ideas for Teacher Appreciation gifts, and checking out an Easter treat!
Check in each week to see lots of helpful tips for your everyday life. We will be talking about DIY projects, recipes, tips for organization, ways to repurpose items and more! You might see a recipe post that is a "time saver", a budgeting post that is a "money saver" or a rainy day activity for the kiddos that is a "life saver"! There are so many awesome ideas out there and we want to Link and Learn from each other.
This link-up is being hosted by 3 great blogs:
Each week we'll highlight tips from our own sites and then you can link up your own posts via the linky tool (any kind of "saver" tip). The linky will be on all 3 sites- so your post will get a ton of exposure! Each week, we will also highlight the Top 3 posts from the linky during the previous week.
First, start planning some hilarious and fun April Fools pranks. I can't wait to pull another prank this year!
This week the 3 of us a doing a little thinking ahead. Lindsay is getting us ready for Easter. Check out her sweet and yummy Very Berry Milkshakes.
Finally, Mary is sharing a fun gift idea for Teacher Appreciation. Show them your thanks, and put a smile on their face!
Here are the Top 3 Tips from Last Week's Linky
Ten Easy Ways to Save Money- The Frugal Find
5 Money Saving Tips for Disney Vacations- A Mitten Full of Savings
DIY Shelves- Saving the Family Money
inlinks code