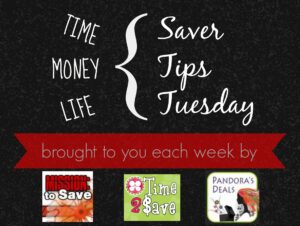 Welcome to Saver Tips Tuesday – this year we tackle Mother's Day Tips!
Check in each week to see lots of helpful tips for your everyday life. We will be talking about DIY projects, recipes, tips for organization, ways to repurpose items and more! You might see a recipe post that is a "time saver", a budgeting post that is a "money saver" or a rainy day activity for the kiddos that is a "life saver"! There are so many awesome ideas out there and we want to Link and Learn from each other.
This link-up is being hosted by 3 great blogs:
Each week we'll highlight tips from our own sites and then you can link up your own posts via the linky tool (any kind of "saver" tip). The linky will be on all 3 sites- so your post will get a ton of exposure! Each week, we will also highlight the Top 3 posts from the linky during the previous week.
Here are this week's host highlights:
Many families like to have a have a special meal at home for Mom on Mother's Day. These Fruit & Pudding Trifles Lindsay made look delish (and easy for Dad and the kids to put together!)
Or maybe you eat out for Mother's Day weekend (that's my preference!) Then check out my big list of Bonus Gift Card Offers, perfect for gift giving and a dinner out!
Homemade gifts mean a lot to moms and we have a great tip for how to make DIY Flower Planter that looks Better Homes and Gardens ready!
Here are the Top 3 Posts from the Linky Last Week:
How To Revive Stale Potato Chips & Avoid Waste- Saving Every Day
Pink Lemonade Rice Krispie Treats Recipe- Saving Every Day
5 Tips to Spend Less But Get More – The Thrifty Frugal Mom
Inlinks code