(3) $25 Kroger Gift Cards
The Kroger Cart Buster Savings Event is back at the Kroger Co. Family of Stores which means store wide savings in almost every department!



.


For Entry Details click here.
Includes TONS of opportunities for BONUS Entries. We know that $25 goes a loooong way with coupons.
** Don't forget the exclusive Cartbuster
Deal of the Day
every day until 8/16/11
,;


The following Giveaways are open until the end of August!
It's our way of thanking you for allowing us to be a part of your day and to let you know how blessed we feel to serve ya'll.  You are why we do what we do!  So without further introduction, dive in head first and start entering.  There are tons of ways to enter and you'll even get a chance to meet some of our blogging buddies. Enter as many times as you'd like it woud be great to see a list of winners from T2$.
Our sponsors and a complete list of giveaways are on this page



.


Here are just a couple of examples:
Mario Party for the Nintendo DS

Real Coach Purse (valued at $200)

I Pod Touch

Gift Cards for Amazon, Wal-Mart, Jockey, Starbucks and More

Plus TONS more click the link above for the complete list
It may take a little extra time to register for these giveaways but keep in mind there are 44 giveaways and you can enter all month!.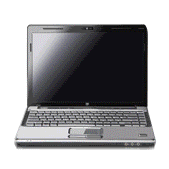 How fabulous is that?  Right in time for the new school season. Feel like you never win anything that it's not worth trying?.  If you are consistent and take advantage of as many entries as you can you will win sooner or later.
**************************************
Exciting Upcoming Giveaway

;
4 Copies of A Confident Heart & an Amazon Surprise!
Next week, we've got an extra special review and giveaway of the newly released book,
A Confident Heart
by Renee Swope.  If I didn't know better, I would have thought she wrote this book just for me during this specific season in my life.  I can't wait to share with you all that I have learned and how God is using the principles from this book to reshape my heart from a heart of insecurity to one that is growing confident in my heavenly Father's promises for me.
About Renee
Author of
A Confident Heart
, Proverbs 31 Ministries Radio Show Co-Host & Speaker, Child of God, Wife to JJ and Mom to 3 amazing kids.
/
Get a head start by visiting Renee's
blog
, her
fb page
, or follower her on
twitter
.  She has an amazing story that captured our hearts last summer when we attended the Proverbs 31 She Speaks Conference.