Well, 4th of July is just around the corner – get in the Patriotic mood with these 3 FREE eBooks for everyone in the family!
The BBQ & Outdoor Grilling Cookbook: 110 Recipes – FREE!
Recipes, tips, and grate guidelines to whisk you away to lazy summer days full of satisfying sighs. Inside this book are recipes for irresistible seasoned steaks, marinated chicken, and herb-touched seafood. Sauces, toppers, and side dishes are included, too.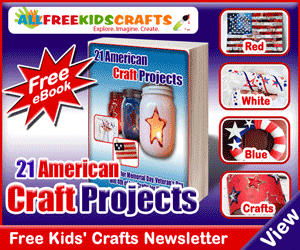 21 American Craft Projects – FREE!
Patriotic Crafts for Memorial Day, Veteran's Day, and 4th of July Crafts for Kids features 50 pages of the best patriotic craft activities.
The eBook has step-by-step instructions for easy patriotic crafts like Firecracker Foodie Frills (page 42), Patriotic Pom Poms (page 32), Fourth of July Luminaries (page 28), Stars and Stripes Cookie Bites (page 26), Rockets' Red Glare Bracelets (page 17), and lots more.
Sign up for the Amazon Delivers Comics newsletter for the first time and qualify for a promotional credit to get a digital copy of Superman No. 1 from the New 52 series by DC Comics for free until midnight Pacific Time on July 21, 2013. Each week, Amazon Delivers Comics features curated comics lists, deals, exclusive content from the most talked-about authors and illustrators, and more.