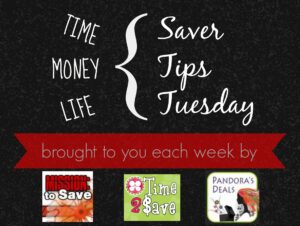 Welcome to Saver Tips Tuesday – this week we've got some fun Family Christmas ideas!
(Please note we'll be taking a 2 week break from our Saver Tips posts – but we'll be back in the new year!)
Check in each week to see lots of helpful tips for your everyday life. We will be talking about DIY projects, recipes, tips for organization, ways to repurpose items and more! You might see a recipe post that is a "time saver", a budgeting post that is a "money saver" or a rainy day activity for the kiddos that is a "life saver"! There are so many awesome ideas out there and we want to Link and Learn from each other.
This link-up is being hosted by 3 great blogs:
Each week we'll highlight tips from our own sites and then you can link up your own posts via the linky tool (any kind of "saver" tip). The linky will be on all 3 sites- so your post will get a ton of exposure! Each week, we will also highlight the Top 3 posts from the linky during the previous week.
Here are this week's host highlights:
Now it's your turn! Link up your Time Saver, Money Saver, or Life Saver tip!