Just a reminder about BookBub and an heads up about their new Summer Sweeps!
I'm getting FREE Books for my Kindle every day with my customized eBook alerts I set up on BookBub.  Plus, right now you can enter their Summer Reading Sweeps to win a Tablet or eReader, a $300 Visa Gift Card and Reading Prize Package!
Prizes:
1 winner will receive an ereader or tablet of their choosing; a $300 Visa gift card, and a reading prize package ($1500 Value!)
3 more winners will each receive a $100 Visa gift card
Here's more about BookBub and why I love it…
I am always looking for FREE eBook deals both for my own eReader and for all our Time2Save Readers.  I've downloaded 90% of the books I've read totally free – but ferreting out the GOOD freebies can be a chore.  Then recently I signed up for Book Bub – and it is AMAZING.
Book Bub is a free service that will send you a daily email alert of any new Free or very cheap eBooks.  But you won't get a long list of titles you don't care about – you can customize your alerts to include ONLY books from the categories you care about (i.e. Cooking, Religious, Kids Books, How-To, etc…)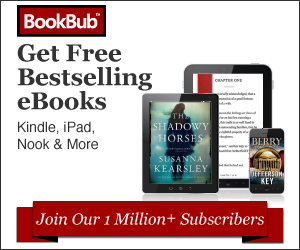 Here's a little more info about Book Bub:
BookBub's free daily email notifies you about deep discounts on acclaimed and bestselling eBooks. You choose the types you'd like to get notified about — with categories ranging from romance to mysteries to cookbooks — and BookBub sends great deals in those genres to your inbox.
BookBub alerts you to fantastic limited-time offers that are available for Kindle, Nook, iPad, Google Play, and others. A team of experts makes sure that BookBub only features great deals on quality books that you'll love, from both top-tier publishers and critically acclaimed independent authors.
BookBub's goal is to delight you every day with the best deals on great eBooks. All deals meet the following criteria:
• Free or Deeply Discounted
o All books featured are either free or dramatically discounted, sometimes as much as 90% off their original price.
• Top Quality Books
o BookBub only features books that are bestsellers or written by bestselling authors and have received strong reviews from critics and readers.
• Limited-Time Offers
o BookBub generally features deals that are available for a limited time, so it's important to act quickly.
• Matching Your Interests
o BookBub's website lets you customize which types of books you like so your inbox doesn't get clogged with unwanted deals.
Signing up takes less than 30 seconds, and BookBub will never rent or sell your email address to anyone. Start finding great deals on eBooks now!